Simple to setup

with growth built in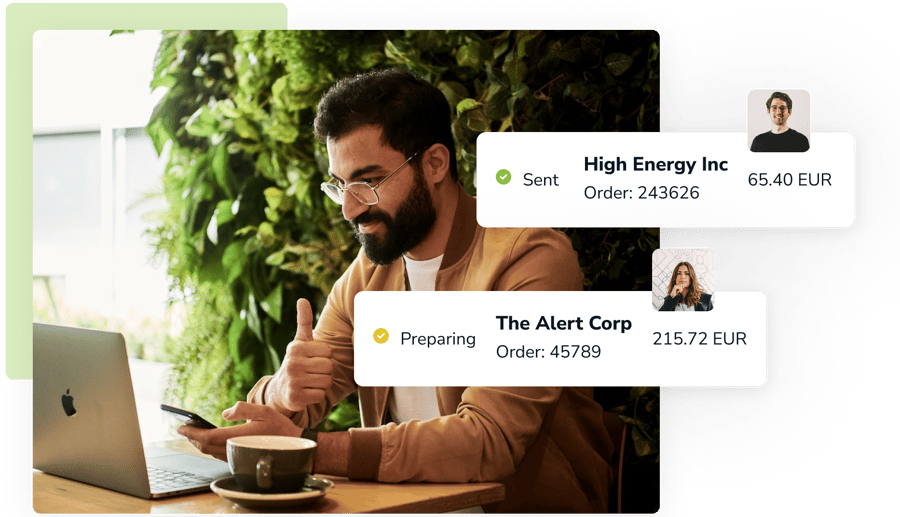 Get paid how and when you specify
Attracting and keeping customers requires flexible product offerings and payment methods. With Beans that flexibility is built in. You can show customers special pricing, deals and discounts anytime. You can charge on invoice, delivery, via credit card or even cash. It's your choice.
Ready to see features like these and more?
Grow your business

and save costs & time with key features

Wholesale roles
Beans wholesale makes it easy to assign roles for wholesale customer types. Present special pricing, products, or deals to a particular group of customers in just a few clicks.

Customizable storefront
Present unique listings, prices and billing for customers with your branding and colors. Beans respects your branding so customers always know who they are doing business with.

Special Orders
Have a special offer for a specific customer? Managing special deals means getting it out to your customers without creating additional challenges in your logistics and production.

Ties to your production with Cropster
Beans offers a link into Cropster, meaning all your coffee offerings are tied directly to your production. With Beans & Cropster, tying orders to production schedules (even for last-minute orders) is simple.
Customer delivery methods
Beans offers your customers the shipping options and information they need. Plus, you get the security of existing shipping relationships for reliable, on-time deliveries and accurate information en route.

Quickbooks, Xero & accounting
Integration with accounting systems means information across your production, sales, and accounting is fully in sync all the time. Simple reports make tracking quick and clear.

The Private Channel Dashboard
You and your business customers share a dedicated space - you can manage and serve your customers on a direct base and you are able to track your customers via KPIs for your whole B2B business in one space.

Flexible payment & Stripe
Beans supports billing the way you and your customers want it, on account, on invoice, bank transfer, or integrated with a solution like Stripe to streamline payments, reduce costs and administration.